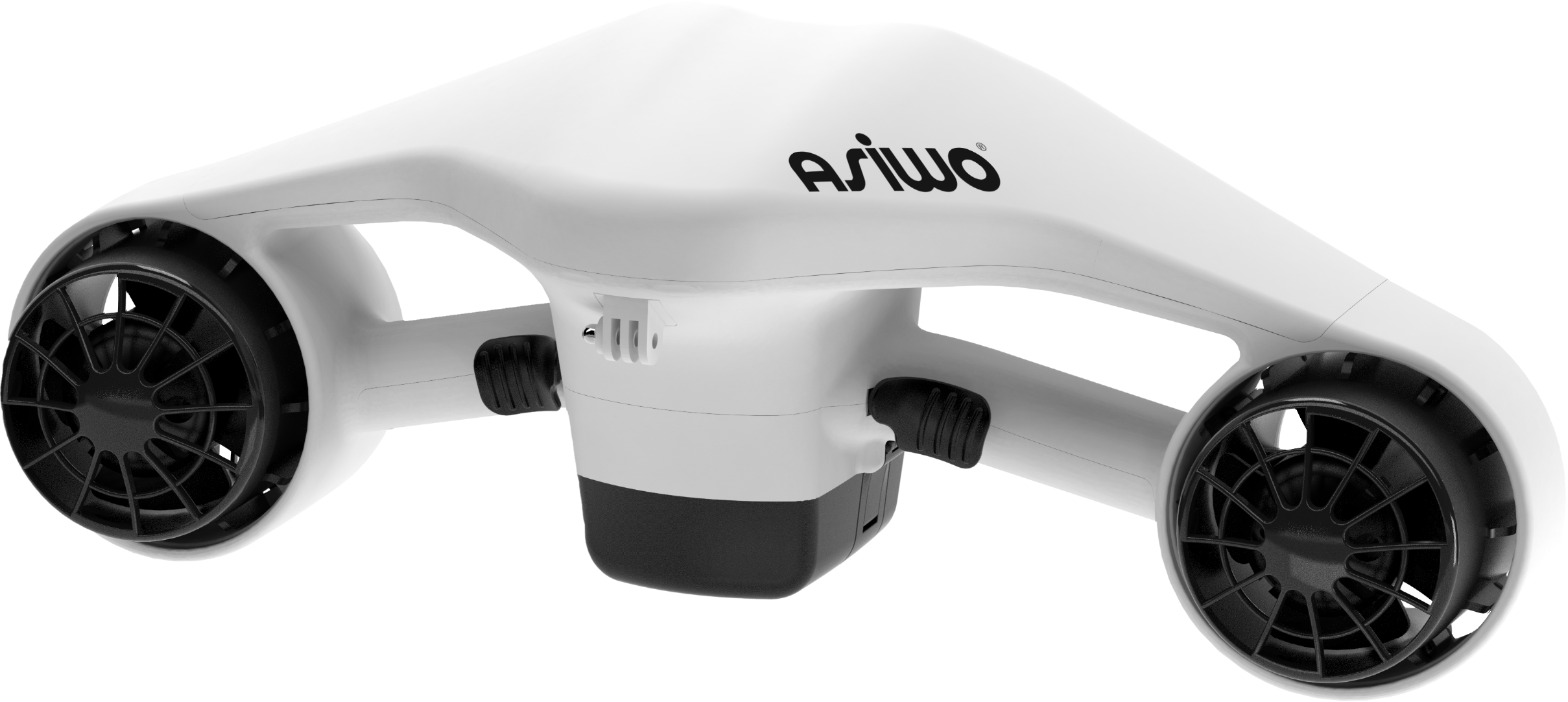 Manta Underwater Scooter
Safety Certification

Gopro Mount

148ft Max Depth

Feathery Weight - 7.7lbs [3.5kg]

Amazing Buoyancy

Max Run Time - 90 Mins

3-Speed Gears
Max Speed - 5ft/s [1.5m/s]
Free Shipping Globally
We have local warehouse in multiple locations overseas.
Learn more
12 Months Warranty
We offer multiple safeguards to ensure your shopping experience is enjoyable and secure.
Learn More
Reliable Service
We are dedicated to providing worry-free service for our customers.
Contact Us
WHAT'S IN THE BOX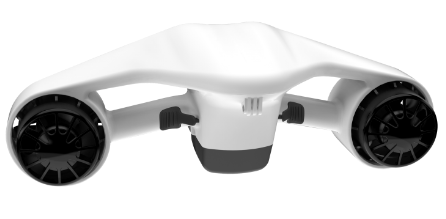 Underwater Scooter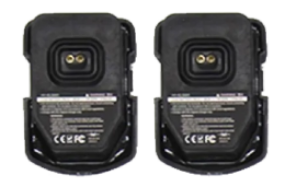 Battery Pack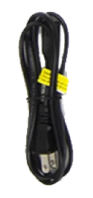 Charging Cable with US/EU Plug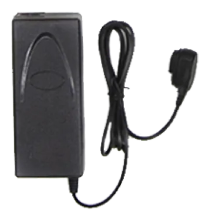 Adapter
Protection Leash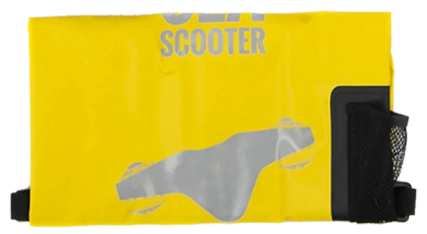 Waterproof Bag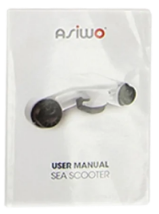 User Manual
PRODUCT SPECIFICATION
Main Body Size
Manta: 527x213x173 mm /20.7x8.4x6.8 inch
Weight
7.7lbs/3.5kgs (including 126Wh battery)
9.7lbs/4.4kg (including 252Wh battery)
Output Voltage
DC 29.4V/2A
Input Voltage
AC 110 - 220V 50-/60Hz
Speed Mode
Slow Mode:
Speed - 2ft/s (0.6m/s), Thrust - 4.5kgs/9.9lbs
Middle Mode:
Speed - 3.3ft/s (1m/s), Thrust - 6.5kgs/14.3lbs
Fast Mode:
Speed - 5ft/s (1.5m/s), Thrust - 9kgs/19.8lbs
Thrust
Up to 9kgs / 19.84lb
Water-resistance
30 meters
Operating Temperature
-10°C~40°C
Operating Time
45mins (Slow Mode)
30mins (Middle Mode)
20mins (Fast Mode)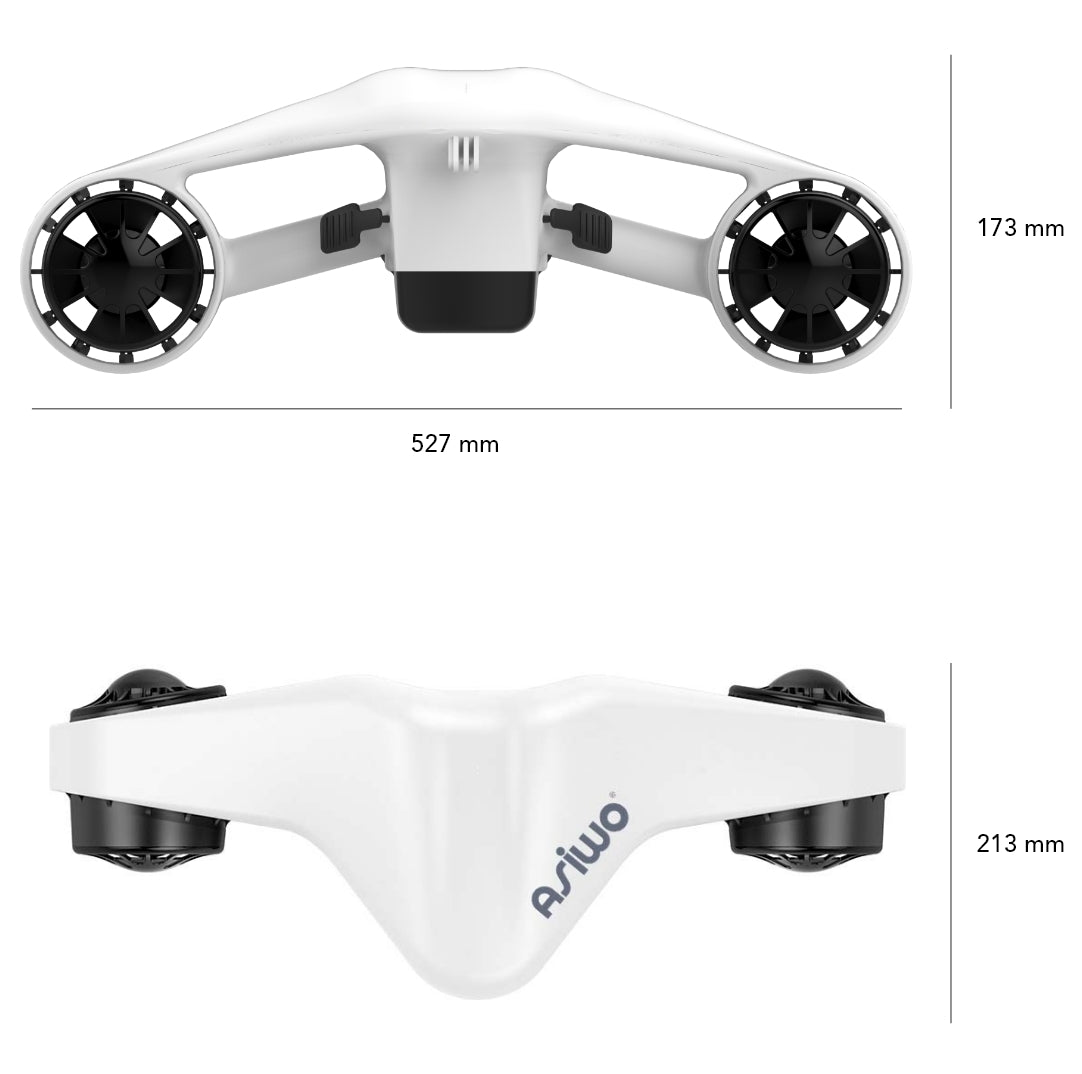 Model
EL-SS01 / EL-SS01 plus
Capacity
5.0Ah 25.2V 126Wh
Net Weight
7.7 lbs / 3.5kg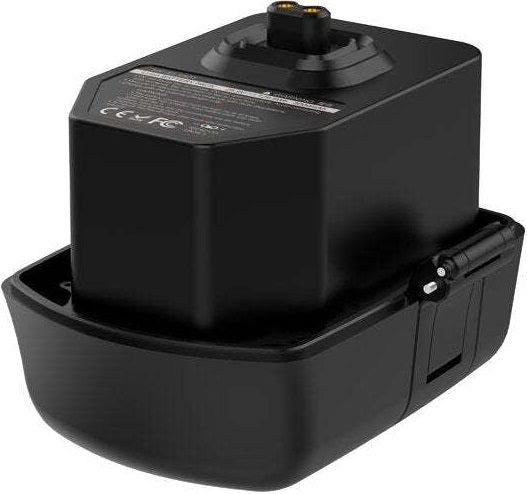 Model
EL-SS01Power / EL-SS01DPower
Capacity
10.0Ah 25.2V 252Wh
Net Weight
9.7 lbs / 4.4kg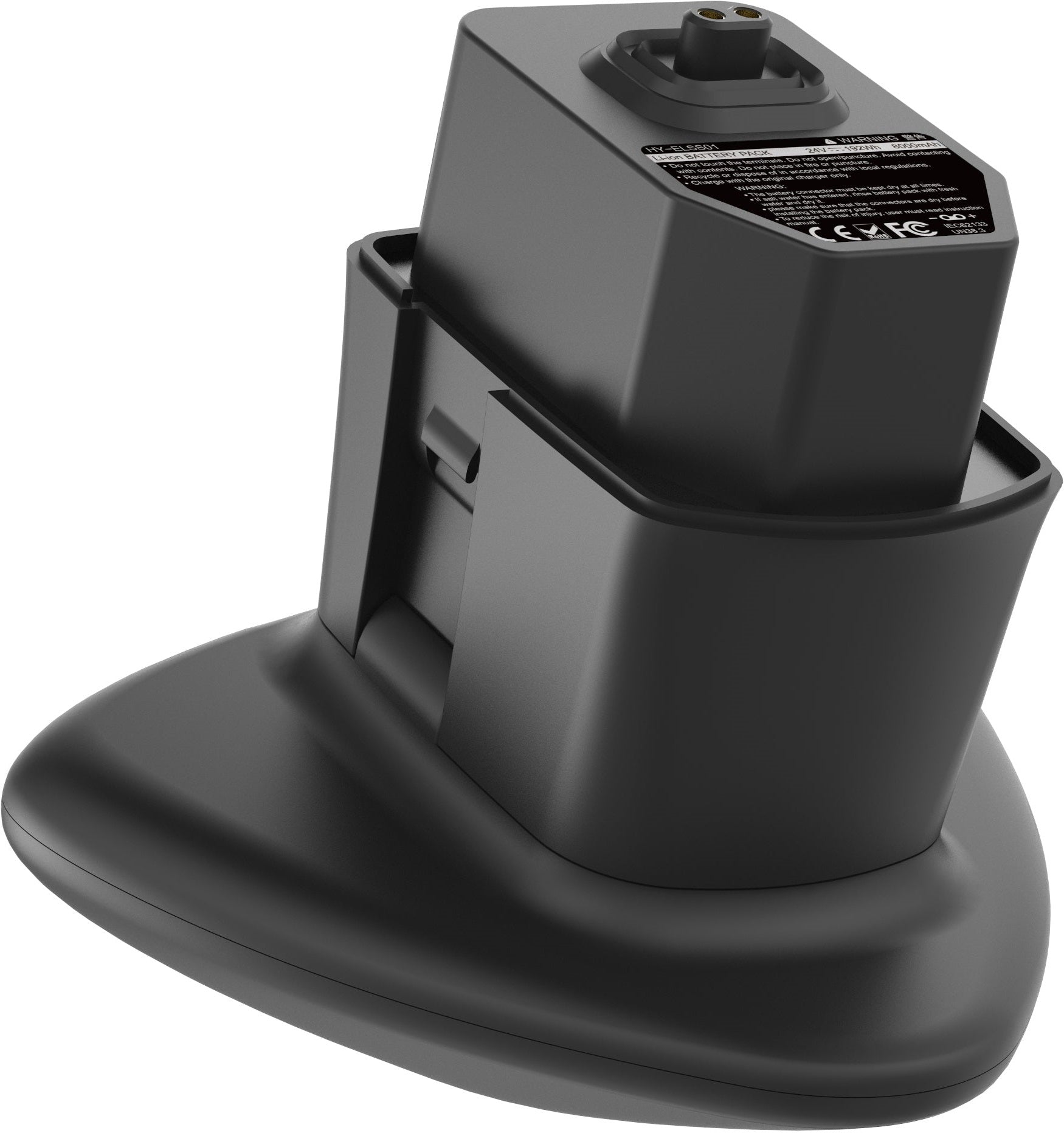 ONE-HAND
MODE
The Manta allows you to wave at a shark or touch a turtle, thanks to its ingenious one-hand mode. As you hold the scooter with one hand, the motor on your side generates more power to retain balance and direction, freeing up your other hand to maximize the fun.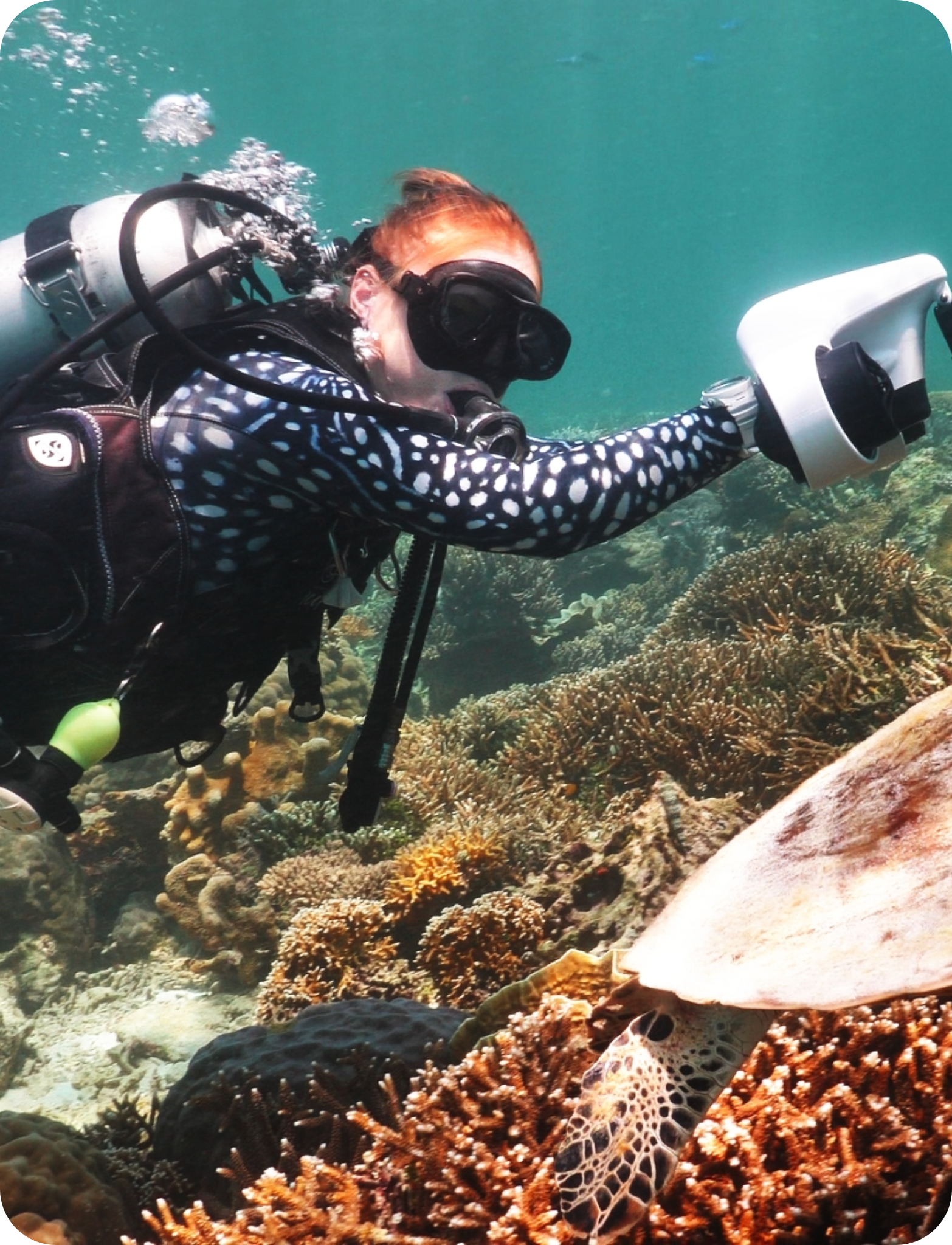 ULTRA
LIGHTWEIGHT
Weighing at just 7.7lbs (3.5kg), the Manta is lighter than even water. Thanks to its feathery buoyant build, it automatically floats to the water surface when not in use. Moreover, the compact size makes it possible to carry it in a handbag. You can even carry it on a plane!
CAPTURE
YOUR MOMENT
The Asiwo Manta underwater scooter comes with a built-in GoPro mounting bracket at the front so that you can effortlessly film your marine adventure and preserve your precious memories. It means you can dive once, but cherish the experience forever.
THREE
SPEED MODE
With three speed/thrust modes, you can adjust your speed to suit your needs. Whether you're exploring at a leisurely pace, gliding alongside the fishes, or racing through the water, the Manta has you covered. Its top speed of 5ft/s (1.5m/s) lets you swim like a pro.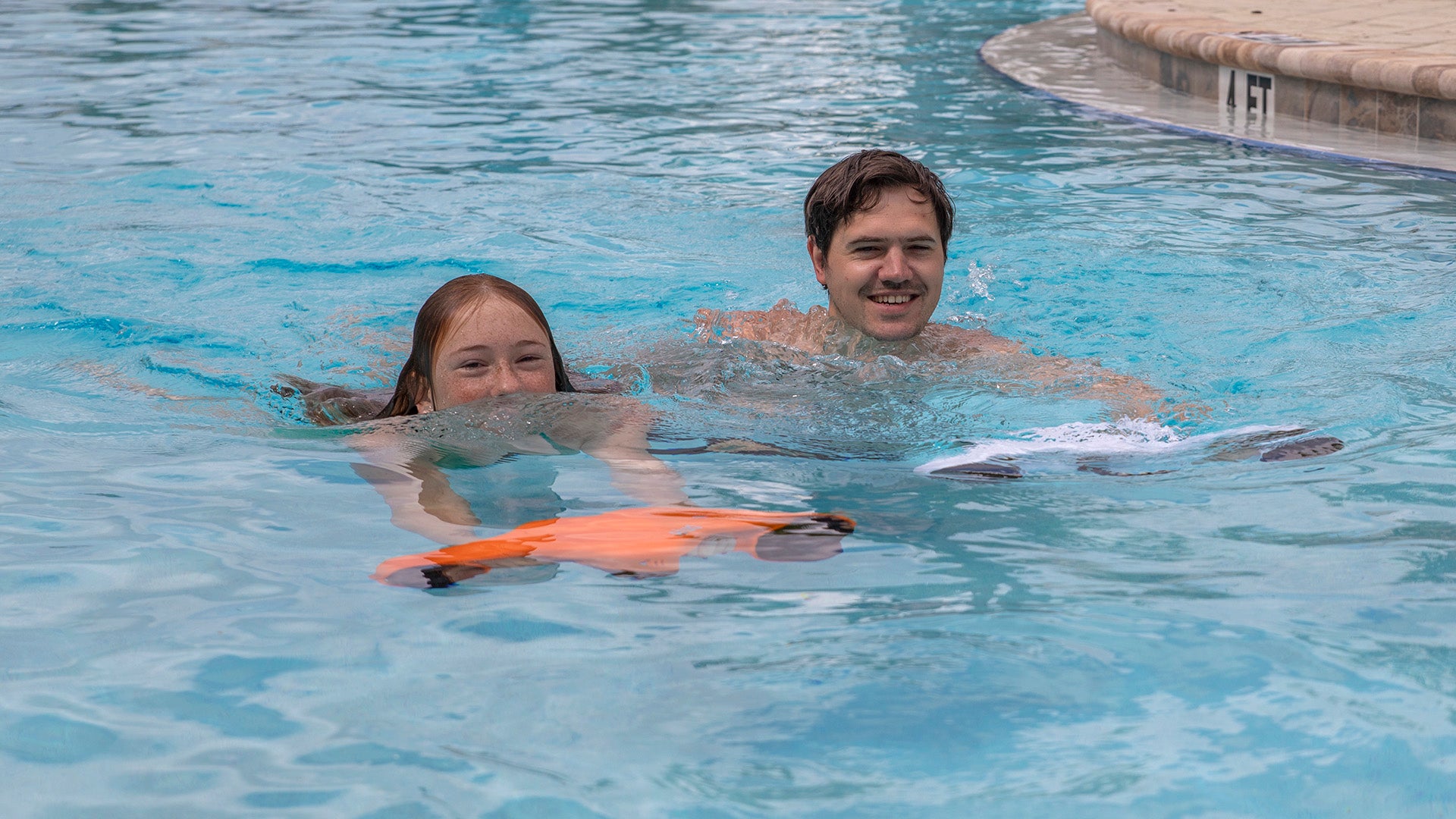 EXPLORE
THE DEPTHS
The Asiwo Manta is capable of reaching depths of up to 45m (148ft), so you can see what lies beneath the surface of the water like never before. It opens up a whole new world of underwater adventure, letting you explore the sea to your heart's content.
Let's Answer Your Questions
What if I accidentally lose grip over the handles?
The ASIWO underwater scooters have been designed while considering all types of risks that may arise during their use. In case you lose your grip, your underwater scooter would automatically shut off and float to the surface for you to grab it again.
How long does it take to charge the underwater scooter?
You may need to charge it for 2 to 3 hours depending on the battery size and running time. The detailed instructions come up with the product.
Which underwater scooter would be sufficient for a 15-minute dive?
For a 15-minute dive, the Manta underwater scooter would be perfect for diving on all speeds. Though it is the most budget-friendly option, it offers incredible performance under water.
Is the ASIWO underwater scooter safe for kids?
If a child knows how to dive, it is safe to give them the ASIWO underwater scooter to be used in a controlled swimming pool setting. For oceans and seas, the product should only be used by trained scuba divers or enthusiasts with proper gear.
Can muddy water or sand affect the functionality of underwater scooter?
No, the motors are completely sand proof. However, it is recommended to rinse the underwater scooter if you dive in salty waters because long-term deposition of salt might mess up the battery.
How to use the ASIWO underwater scooter?
Just turn it one, grab it by both your hands, and direct it to move forward. You can regulate your speed by the gears and can even use the scooter by one hand.
Is the underwater scooter waterproof?
Yes, the ASIWO underwater scooters have been designed and tested for continual use under water. All components are waterproof and the underwater scooter has been tested to operate up to a depth of 50m (164ft).
Can I take the underwater scooter on a plane?
The Manta and Manta S underwater scooters have a battery capacity of 126Wh and 252Wh respectively. While most airlines allow tools and appliances below 160Wh of power, some airlines might have different regulations. We suggest you consult your airline before taking your underwater scooter on board.